Horoscopes
Winter will turn the lives of three zodiac signs upside down: here's what awaits them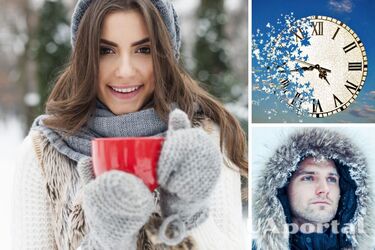 The winter of 2023-2024 will open up new opportunities for some fortunate individuals who can change their lives. According to astrologers, the upcoming period will favor Aries, Leo, and Pisces, who should pay close attention to the signs of fate.
Aries
During the winter, Aries may feel an urgent need to make changes in their lives. This desire will be well-founded. People born under this zodiac sign will find the winter weather extremely comfortable, motivating them to take action. They will start pursuing the goals they have always dreamed of but never dared to achieve.
Leo
Changes can also occur in the lives of Leos. Individuals born under this zodiac sign will have the opportunity to step out of their comfort zone. Even though they may feel most comfortable in their established routine, deviating from it can bring benefits. The winter energy will be in their favor and provide them with the courage to make definitive decisions. However, it's essential to prepare thoroughly for the impending changes.
Pisces
Individuals born under the Pisces zodiac sign may not expect any changes in their lives. However, they will have the chance to fulfill long-standing desires. Pisces will suddenly feel that the time has come to achieve their goals. This can apply to both their professional life, where significant promotion opportunities are likely to arise, and their love affairs.
As UAportal reported earlier, astrologers have named the colors of clothes that will attract good luck to life.
Among all the natives of the zodiac circle, there are two who have a tough character - they easily accept challenges and achieve what others can only dream of.