Horoscopes
Women of these zodiac signs do not know how to talk about feelings: they are withdrawn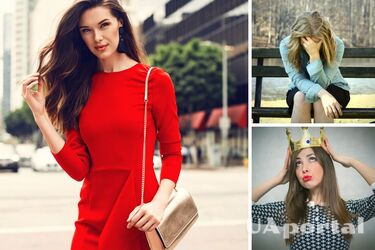 Although women are usually more emotionally open than men, some find it difficult to open up to their partners. This is especially true for three natives of the zodiac circle. According to асastrologers, these are Aries, Gemini, and Leo women.
Aries
Aries are usually shy about their feelings. That's why they never admit to them. And when someone takes the initiative and tells them about their affection for this zodiac sign, an Aries woman may thank them, but she is unlikely to reciprocate - until she is sure of her feelings. Unfortunately, this may never happen to her.
Gemini
Gemini do not express their feelings not because of fear of rejection, but because of fear of commitment. They are rarely ready for a serious relationship. Gemini women are also afraid that someone will harm them. That's why they don't want to take the initiative, and when the relationship becomes serious, they run away.
Leo
Leo is a self-sufficient sign. When a Leo woman gets into a relationship, she feels caged. That's why it's hard for her to express her feelings. She knows that marriage can violate her sense of freedom. Leo women run away from all obligations and often prefer to live their lives alone.
As UAportal reported earlier, astrologers have named the colors of clothes that will attract good luck.
Also, the most unfavorable days in August 2023 became known. Libra and Gemini will face the most troubles. There may be large financial losses and breakdowns in relationships.