Horoscopes
The "mirror" date of 23.10.2023 will ruin the plans of four zodiac signs: it will be a blow to them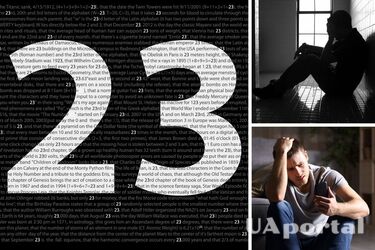 "Mirror" date 23.10.2023 will bring big problems to the four natives of the zodiac circle - they will face challenges that can ruin all plans. According to astrologers, Leo, Sagittarius, Aquarius and Pisces are at risk.
Leo
Leo will rebel and start confronting anyone who says or does something wrong. This kind of an attitude can lead to many conflicts that the natives of the sign will regret later. They will face trouble at work and quarrels with their other half, which can even lead to the breakup of the relationship.
Sagittarius
Sagittarians will feel tired - they need a little rest and a chance to recover, because the next month will be really stressful for them. The natives of the sign want to have fun and recharge their batteries, but close people will turn to them for help. Sagittarians will have to forget about themselves again for a while to solve other people's problems.
Aquarius
Aquarians will realize that not all events in life can influence. News that the natives of the sign will receive will make them change plans and think about whether the right path is chosen. Financial problems are also possible, so Aquarians should be careful and plan their budget carefully also.
Pisces
Pisces will slightly retreat into the shadows, in this situation they will be very good and comfortable. They will begin to appreciate every moment of their daily life, but suddenly there will be a scandal that was not expected. Pisces will have to fight for their opinion, and it will cost them.
As reported UAportal, earlier astrologers named the colors of clothing that will attract good luck in life.
Also among all natives of the zodiacal circle there are two with a tough character - they easily accept challenges and achieve what others can only dream of.