Horoscopes
"Light up" like a match! Top 3 most unstable people by zodiac sign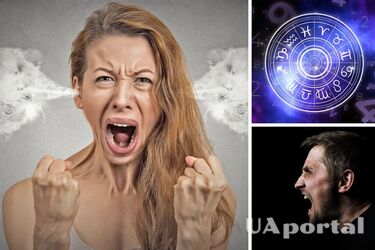 Some people are characterized by great emotional instability and can make scandals over trifles that for others have no significance. According to astrologers, Pisces, Gemini and Aries do not keep their emotions under control.
3rd place - Pisces
Despite the fact that from the outside you can not say it, these people often have low self-esteem and big complexes. If someone throws any jab in their direction, they become a volcano that knows no mercy. Yes, then they will regret it.
2nd place - Gemini
They are also sociable, open and witty. However, they often do not "fit" into any social framework and want everything to happen the way they want it to. But, as we know, it doesn't work that way in life. Therefore, they react with heightened emotions, which they can not really control, even when they realize with their minds that they are doing wrong.
1st place - Aries
At first impression, Aries creates a different image - elegant, polite and very gallant. But it is enough to tell him something that will not be to his liking, and these people will change in two seconds. From smiling to shouting they have one step. In addition, Aries very quickly fall into aggression and do not tolerate even the slightest failures.
As reported UAportal, earlier astrologers named the colors of clothing that will attract good luck in life.
Also among all the natives of the zodiacal circle there are two with a tough character - they easily accept challenges and achieve what others can only dream of.