Horoscopes
The weekend of June 17-18 will make three zodiac signs bathe in success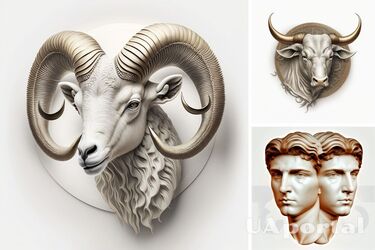 UAportal has prepared a special horoscope that sheds light on the influence of space on the representatives of some zodiac signs on the weekend of June 17-18. Find out how the position of the planets determines luck, happiness, and family relationships for Aries, Taurus, and Gemini.
Aries
Under the watchful eye of the heavenly bodies, Aries will find great luck in family matters this weekend. The cosmos favors them, giving harmonious and joyful moments with their loved ones. This is a good time for Aries to deepen their family ties, promoting warmth and understanding within the family circle.
The celestial energy fosters a sense of unity and peace, creating an atmosphere where laughter and shared experiences flourish. Aries can look forward to a wonderful weekend full of family happiness and pleasant memories.
Taurus
As the weekend unfolds, the celestial light will bestow upon Taurus a deep sense of happiness. Venus, the planet of love and beauty, shows a gentle touch to their sign, filling the heart with pleasure and delight. Taurus is surrounded by a calming aura of joy and peace that permeates all their relationships.
Also read: Travel and adventure await three zodiac signs this summer
This celestial conjunction inspires Taurus to find happiness in the simple pleasures of life, such as spending time with loved ones or pursuing a favorite hobby. Embrace the tranquility of the cosmos, Taurus, and let it guide you to a weekend filled with true happiness and peace of mind.
Gemini
For Gemini, this weekend promises wish fulfillment and exciting adventures. Mars, the planet of energy and action, will give Gemini a burst of dynamics and motivation, paving the way for the fulfillment of their desires. Space encourages Gemini to dare to dream big and pursue their passions with unwavering determination.
Whether it's a long-awaited aspiration or a sudden spark of inspiration, Gemini will feel like a driving force on the way to fulfilling their desires. Embrace the cosmic energy, Gemini, and watch your dreams turn into reality, fueling your spirit with a sense of accomplishment and satisfaction.
As UAportal reported earlier, astrologers have named the two most evil zodiac signs that are capable of terrible revenge.
If you want to get the latest news about the war and events in Ukraine, subscribe to our Telegram channel!