Showbiz
Adam Sandler's rise in showbiz: how the actor became famous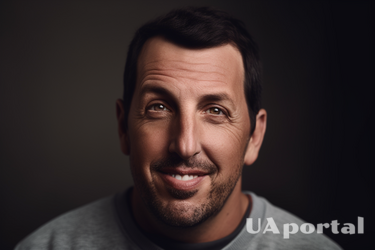 UAportal has prepared an article that tells about the fascinating rise of one of the most famous personalities in Hollywood - Adam Sandler. Throughout his career, Sandler has been captivating audiences with his unique comedy and acting skills, making him one of the most sought-after actors in the entertainment industry.
Early career
Adam Sandler was born in Brooklyn, New York, in 1966. He grew up in a Jewish family and attended New York University, where he studied acting. After graduation, Sandler honed his skills by performing at comedy clubs and in 1990 landed a job as a writer on Saturday Night Live. His early career at SNL quickly gained him a reputation as a comedian and writer, leading to his first major role in the movie Billy Madison in 1995.
Read also: Five best adventure movies: the audience will be on edge
Breakthrough role
Sandler's breakthrough role came in 1998 with the release of The Wedding Singer, which cemented his status as a leading man in Hollywood. The film showcased Sandler's ability to combine his trademark humor with a more heartfelt performance, earning praise from audiences and critics alike. His success continued with the release of Waterboy and Big Daddy, both of which became box office hits.
Selective roles
Despite his popularity, Sandler is selective in his choice of roles, often choosing projects that allow him to demonstrate his versatility as an actor. In 2002, he starred in the critically acclaimed film Drunken Love, which earned him a Golden Globe nomination for Best Actor in a Comedy or Musical. Sandler also voiced the character of Dracula in the Hotel Transylvania franchise, which was a commercial success.
Read also: How Leonardo DiCaprio changed the cinema
Critical acclaim
Sandler has received critical acclaim for his roles in several films, demonstrating his ability to transcend his comedic boundaries. In 2019, he received rave reviews for his role in the crime thriller "Uncut Jewels," which many consider his most significant departure from his usual roles. His performance in the film earned him numerous awards, including a nomination for Best Actor at the Independent Spirit Awards.
Environmental activism
In addition to his acting career, Sandler is also an active environmentalist. In 1998, he founded a charitable foundation that supports environmental projects and initiatives. Since then, the organization has raised millions of dollars for various projects, including the fight against climate change and the protection of endangered species.
As a reminder, many actors and singers decide to undergo plastic surgery because it is often a necessity for them. We told you how 7 famous men corrected their appearance.
If you want to get the latest news about the war and events in Ukraine, subscribe to our telegram channel!