Showbiz
Singer LP's influence on music: supporting the LGBT community and talking about mental health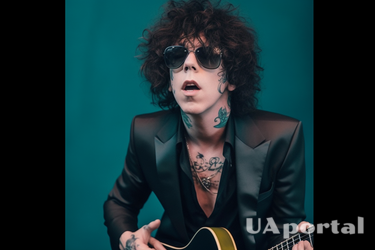 Laura Pergolizzi is an American singer and songwriter who has written hits for Rihanna, Cher, Christian Aguilera and others. UAportal has prepared an article exploring the impact of LPs on the world of music.
LP's role in music
LP is a talented singer and songwriter whose unique voice and style have earned her a loyal following around the world. But her influence goes beyond her artistic talents. She also uses her popularity to support various projects and initiatives aimed at making the music industry better.
Social ideas
LP actively supports LGBTQ rights. She is an openly lesbian, so she has become an inspiration to many members of this community. Laura also emphasises the importance of taking care of your mental health. The singer uses her music to address issues such as discrimination and acceptance. LP supports organisations that work in this area. It is important that the artist is open about her mental health issues, so she actively shares her own treatment journey on social media and talks about the importance of mental health support.
LP's influence on music
LP's influence on the world of music cannot be overstated. She uses her celebrity status to draw attention to important issues and advocates for positive change in the industry. Her music resonates in the hearts of fans around the world. It inspires many to take action to create a more inclusive and just society. LP's legacy will undoubtedly continue to shape the world of music for years to come.
Earlier, UaPortal shared five interesting facts about Julia Roberts.
If you want to get the latest news about the war and events in Ukraine, subscribe to our Telegram channel!