Showbiz
Katy Perry's influence on the music industry and social challenges: fighting child poverty and condemning Russian aggression against Ukraine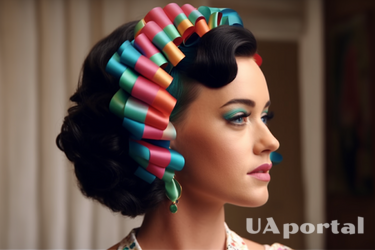 Thanks to numerous awards and record sales, Katy Perry has become one of the most influential musicians of our time. UAportal has prepared an article about the impact of Katy Perry's celebrity status on the world of music.
Influence on the development of music
Katy has become a household name in the music industry since the release of her debut album "One of the Boys" in 2008. Her unique style and vocal range quickly gained her fans from all over the world. Perry's fame grew rapidly, and over time she became a prominent figure in the world of pop music.
In her work, she often writes about discrimination, empowerment, and individuality and positivity. The singer is also an outspoken advocate of social and environmental issues, often using her social media to raise funds for various charities.
Katy Perry's work often covers topics related to mental health and self-esteem. She advocates a positive attitude towards the body and has a negative attitude towards body-shaming and unrealistic beauty standards. Perry's hit song "Roar" is an anthem of self-defence that inspires millions of listeners around the world.
Social activities
The artist openly declares her support for several social programmes. She is an active advocate for the rights of the LGBT community and uses her music and public appearances to promote equality and acceptance.
Perry is also an active advocate in the fight against child poverty. She has partnered with organisations such as UNICEF and Save the Children to raise funds and awareness for children's rights and health. Her music video for "Chained to the Rhythm" highlights the problems of apathy in society, urging viewers to take action and make a difference.
Katy Perry has also used her social media to raise funds for environmental causes. She even participated in several initiatives aimed at reducing carbon dioxide emissions.
Since the beginning of Russia's full-scale invasion, the singer has repeatedly expressed her support for Ukrainians. In particular, Katy Perry joined the Stand Up for Ukraine flash mob initiated by Global Citizen to express support for Ukraine. In addition, at her concerts, she condemned the aggression of the Muscovites, emphasising the horrors committed by the Russians.
Earlier, UaPortal shared which celebrities shaved their heads.
If you want to get the latest news about the war and events in Ukraine, subscribe to our Telegram channel!