Horoscopes
Ups and downs await the three zodiac signs: Tarot horoscope for the beginning of October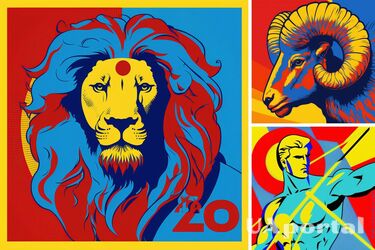 Uaportal has prepared a horoscope for Aries, Leo, and Sagittarius for the beginning of October. Use tarot cards to find out what the stars have in store for these zodiac signs.
Aries
During this period, Aries may experience heartbreak, sadness, or loss, which is symbolized by the Three of Swords. It's important to remember that healing, acceptance, and working through grief are important for emotional well-being.
Take time to reflect on your emotions and allow yourself to heal. Seek support from loved ones and engage in activities that bring you joy. Remember that this difficult period will pass and you will be stronger than before.
Leo
For Leo, the Four of Swords signifies the need for rest, contemplation, and renewal. During this period, it is very important to take a break and recuperate. Slow down and allow yourself to relax.
Read also: Three zodiac signs will take risks and succeed: October Horoscope
Engage in activities that promote inner peace and self-reflection. This period of rest will allow you to recharge and come back stronger. Trust that self-care is essential for your overall well-being.
Sagittarius
Sagittarius, the Four of Wands signifies celebration, harmony, and a solid foundation. There's a lot to celebrate during this period, whether it's personal achievements or stable relationships.
Immerse yourself in the joy and harmony around you. Take time to recognize your accomplishments and thank the people who have supported you. This is a time to celebrate and express gratitude for the positive aspects of life.
As UAportal reported earlier, astrologers have named the two most evil zodiac signs that are capable of terrible revenge.
If you want to get the latest news about the war and events in Ukraine, subscribe to our Telegram channel!