Horoscopes
Three zodiac signs are awaiting opportunities for development: horoscope for November 15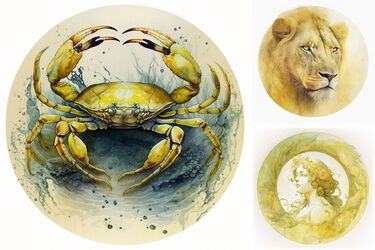 UAportal has prepared a horoscope for Cancer, Leo and Virgo for November 15. Find out about the opportunities for development of these three zodiac signs.
Cancer
Today, Cancers will feel hopeful. It's a good day to focus on your goals and take steps to achieve them. Trust your intuition and let it guide you to success.
Cancer, the success you achieve today will have a lasting impact. The positive results you achieve now can pave the way for future growth and achievement. Stay focused and maintain a determined attitude.
Leo
Leos are in for a joyful and energetic time. You may find yourself radiating enthusiasm and optimism, which can attract positive experiences and opportunities. Unleash your creativity as it will help you bring new ideas and solutions to the forefront.
Leos, you may encounter unexpected situations or people today. These encounters can bring exciting opportunities and new connections that can positively impact your life. This will be a time of growth, both personally and professionally.
Virgo
Virgo, a stable and productive day awaits you today. Focus on your goals and objectives, as your attention to detail and analytical mindset can lead to outstanding results. Be diligent and organized and you will be rewarded for your efforts.
Today may bring you positive surprises. Accept these unexpected gifts and enjoy the influx of good emotions. This can come in many forms, such as recognition of your hard work, unexpected financial income, or pleasant social connections.