Horoscopes
Three zodiac signs can expect exciting opportunities: Horoscope for Thursday, November 16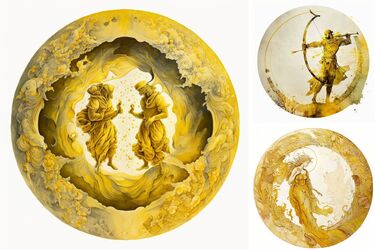 UAportal has prepared a horoscope for Gemini, Virgo, and Sagittarius for November 16. Find out what exciting opportunities await these three zodiac signs.
Gemini
Gemini can expect a day full of excitement and opportunities. The adventurous and curious nature of Gemini will be especially evident, allowing them to explore new horizons and discover new perspectives. This is the perfect time for Gemini to embark on new journeys and follow their passions.
Gemini can expect a positive boost of energy and vigor in terms of health and well-being on November 16. This day provides a great opportunity to focus on self-care activities and prioritize both physical and mental well-being. Activities that bring joy and relaxation will have a significant impact on their overall health.
Virgo
Those born under the sign of Virgo can look forward to a productive and busy day on November 16. Their meticulousness and attention to detail, combined with efficiency and accuracy, will allow them to accomplish their tasks. This is a favorable time for Virgos to prioritize their goals and make progress in achieving them.
Virgos can experience breakthroughs and positive changes in their relationships. These achievements will be associated with strengthening existing relationships or forming new ones based on sincerity and mutual understanding. Effective communication and the ability to express emotions will enhance Virgo's activity.
Sagittarius
Sagittarius will have a day filled with recognition and gratitude for their hard work on November 16. Their dedication and perseverance will be appreciated by others, opening up potential opportunities for growth and advancement in their career or personal affairs. Sagittarius should celebrate their achievements and continue to strive for success.
Others will recognize their contribution and appreciate their unique abilities. Focus and determination in their endeavors will bring them closer to achieving their goals.