Horoscopes
Three zodiac signs are waiting for a trip in May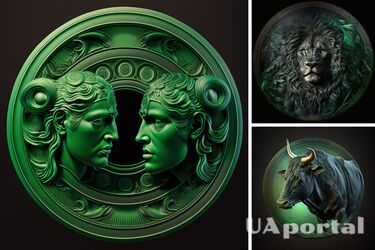 UAportal has prepared a May horoscope for Gemini, Leo, and Taurus. This month, you should prepare for travel and adventure.
Gemini.
For Gemini, this month is a great time to explore new places and embark on adventures. The lunar node in Gemini is likely to give you the impetus to hit the road and explore uncharted territory.
While traveling, you may discover a new hobby or meet like-minded people. However, be careful when making travel plans and make sure you have all the necessary details and arrangements.
Leo.
Mars in Leo brings a renewed sense of confidence and courage that can inspire you to embark on adventures in May. You can go on a solo trip or join a group of adventurers.
Read also: The best friends by zodiac sign who will always come to the Rescue
This period is favorable for exploring new places and cultures, so you may find yourself drawn to activities that involve physical activity or thrills. Be sure to listen to your intuition and avoid impulsive decisions that could lead to unfavorable consequences.
Taurus.
Neptune in Taurus encourages you to give in to your wanderlust and explore new places. This period is ideal for planning a slow vacation or a weekend trip with loved ones. You may discover a newfound love of nature and outdoor activities during this period.
However, don't forget about your budget and avoid spending too much on travel and recreation. Focus on experiences that will enrich your soul and bring you joy.
As reported by UAportal, earlier astrologers named the two most evil zodiac signs that are capable of terrible revenge.
If you want to get the latest news about the war and events in Ukraine, subscribe to our Telegram channel!