Horoscopes
The horoscope for Thursday, November 16, is filled with harmony for three zodiac signs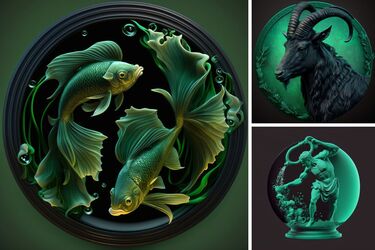 UAportal has prepared a horoscope for Capricorn, Aquarius, and Pisces for November 16. Find out what awaits these three zodiac signs on this day.
Capricorn
On November 16, Capricorns may be in a reflective and introspective mood. This is a good day to evaluate goals and aspirations, which will allow you to make informed decisions about your career and personal development. Trust in instincts and faith in their abilities will guide them throughout the day.
Capricorns may feel emotionally balanced on November 16, which will contribute to their ability to resolve conflicts and problems. This harmonious mood allows for effective communication of feelings and thoughts, facilitating smoother interactions and stronger relationships.
Aquarius
Aquarius will have a day filled with energy and enthusiasm. The rise of creativity and innovative ideas gives you the confidence to find new ways in personal projects and work endeavors. Trust in intuition and acceptance of change will open up opportunities for growth and self-realization.
Aquarians will have good physical and mental health on November 16. A sense of vitality and well-being creates resilience in problem-solving. Maintaining a balanced lifestyle and engaging in wellness practices will help maintain a positive attitude and increase overall productivity.
Pisces
Pisces can expect a day full of potential for reunions and nostalgia on November 16. Seizing opportunities to connect with old friends and reminisce about the past will bring warmth and joy. Strengthening these ties cultivates feelings of satisfaction and joy.
Representatives of the Pisces sign may find a chance to reconnect with old friends. This opportunity evokes feelings of nostalgia and allows cherished memories to surface. These moments contribute to the strengthening of meaningful relationships and joint recreation.