Horoscopes
Three zodiac signs are in for a day of energy and adventure: Horoscope for Thursday, November 9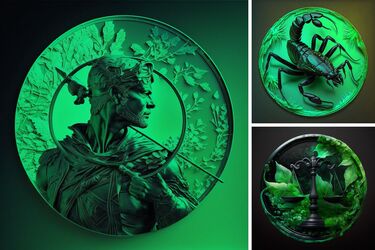 UAportal has prepared a horoscope for Libra, Scorpio, and Sagittarius for November 9. Discover the hidden potentials and energy of these three zodiac signs.
Libra
On November 9, Libra, expect a high level of energy and powerful vitality. Your innovative spirit will inspire those around you. This is the perfect time to take the lead in projects and seize growth opportunities.
Today is a great opportunity to help others. Whether you assist a friend in need or volunteer for a charitable cause, your compassionate nature will be on full display. Take this chance to make a difference in the world and spread kindness.
Scorpio
On November 9, Scorpio will feel energized and energetic. Use this power to make progress towards your dreams.
Read also: Three zodiac signs will easily achieve their goals: November Horoscope
With a focused mindset and hard work, success awaits you. Stay committed and keep moving forward. Your efforts will be rewarded, and you will achieve significant success.
Sagittarius
On November 9, Sagittarius, your sense of adventure and freedom will peak. Embrace your thirst for travel and explore new paths. Indulge in soul-nourishing hobbies and bold pursuits.
Expect harmonious connections and strengthened relationships in your relationships. An attractive and charismatic nature will attract positivity and warmth from others. Take advantage of opportunities for frank conversations and deepen your connection with your loved ones.
As reported by UAportal, earlier astrologers named the two most vengeful zodiac signs capable of terrible revenge.
If you want to get the latest news about the war and events in Ukraine, subscribe to our Telegram channel!