Horoscopes
Three zodiac signs will set fashion trends: Horoscope for the end of October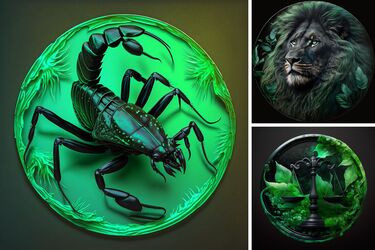 UAportal has prepared a horoscope for Scorpio, Leo and Libra, known for their key role in shaping fashion trends. These zodiac signs will pave the way to new fashion horizons.
Scorpio
When it comes to setting new trends, Scorpios takes the lead. Known for pushing the boundaries, Scorpios flaunt daring looks that grab attention and express their unique personality. Their edgy and dramatic looks, as well as their keen sense of style, make them natural-born trendsetters in the fashion world.
Read also: Three zodiac signs will find a deeper connection with nature: Horoscope for the end of October
Leo
Leos fearlessly plunges into the world of fashion. With a penchant for drama, Leos leave no stone unturned in creating bright and colorful outfits that grab attention and make a strong statement. Leos often adorn glamorous and extravagant outfits, standing out and drawing attention to themselves wherever they go.
Libra
Exuding a sophisticated sense of fashion, Libras combine classic and trendy pieces with grace. Considering aesthetics, Libras strike the perfect balance, inspiring others with their impeccable style. Having an impeccable aesthetic sense, they demonstrate a great taste for timeless and classic things, flawlessly combining style and sophistication in their fashion choices.
As UAportal reported earlier, astrologers have named two of the most evil zodiac signs that are capable of terrible revenge.
If you want to get the latest news about the war and events in Ukraine, subscribe to our Telegram channel!