Horoscopes
Three zodiac signs will take the path of personal growth: Horoscope for the week of October 30 - November 5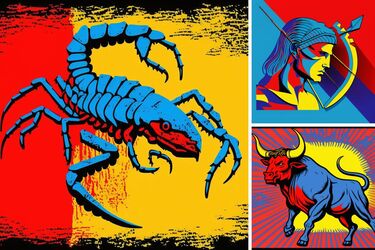 UAportal has prepared horoscope for Scorpio, Sagittarius and Taurus for the period from October 30 to November 5. Learn the secrets of unlocking their true potential, forming the path to self-improvement
Scorpio
Scorpios are advised to engage in self-reflection and inner transformation during the week. You should use this self-awareness to make positive changes and align personal goals with your values and aspirations. By delving into their emotions, overcoming fears and insecurities, they will be able to pave the way for significant personal growth.
Read also: the "Age of Villains" will bring great success to three zodiac signs: their lives will turn around
Sagittarius
Sagittarians are advised to step out of their comfort zone and explore new horizons. It's important to evaluate your beliefs, values and priorities to make sure they are in line with your desires. By challenging limiting beliefs and taking risks, Sagittarians can expand their knowledge and gain valuable experience.
Taurus
Taurus will focus on nurturing their inner self and investing in self-improvement. By assessing their beliefs, goals and habits, Taurus can gain clarity, align with their true purpose and engage in activities that will contribute to their overall growth and well-being.
As UAportal reported, earlier astrologers named the two most evil signs of the zodiac, which are capable of terrible revenge.
Want to receive the most up-to-date news about the war and events in Ukraine - subscribe to our Telegram channel!