Horoscopes
Three zodiac signs will restore lost connections: Horoscope for the week of 23-29 October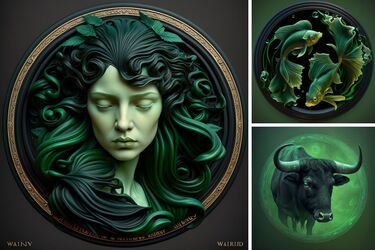 UAportal has prepared a horoscope for Taurus, Virgo and Pisces for October 23-29. They will soon be able to restore lost ties.
Virgo
Virgo is one of the three zodiac signs that have the best chance of recovering lost connections. Their practicality and focus on details help them to effectively analyze past relationships and identify areas where reconnection is possible.
Virgos are adept at building relationships with old friends, former partners or family members who have drifted away from them and try to rebuild them through their efforts. A deep sense of loyalty and a desire for companionship drives them to work hard to revitalize connections.
Pisces
Pisces is another zodiac sign that is particularly favorable for restoring lost connections. With their empathetic and benevolent qualities, Pisces are great at understanding and forgiving others, helping to repair broken relationships.
Read also: Three zodiac signs prone to moving: Horoscope for the end of October
With a strong sense of intuition, Pisces recognize an auspicious time to reconnect with people from their past. They approach such people with an open heart, providing understanding and support, thus creating an atmosphere favorable for overcoming difficulties and reconciliation.
Taurus
Taurus is the last sign of the zodiac characterized by its ability to restore lost connections. Driven by reliability and determination, Tauruses tend to resolve past misunderstandings and conflicts.
Through a patient approach, they can gradually rebuild trust and strengthen ties with people from their past. Tauruses demonstrate stability and unwavering loyalty, creating a solid foundation for rebuilding relationships.
As UAportal previously reported, earlier astrologers named the two most evil signs of the zodiac, which are capable of terrible revenge.
Want to receive the most up-to-date news about the war and events in Ukraine - subscribe to our Telegram channel!