Horoscopes
Three zodiac signs will restore lost connections: horoscope for August 21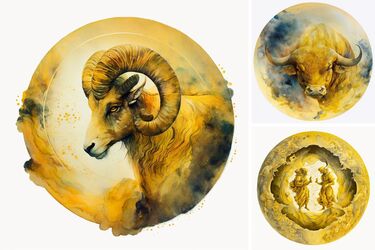 UAportal has prepared a horoscope for August 21 with a focus on the zodiac signs Aries, Taurus, and Gemini. The stars have prepared an unexpected return of old relationships for these zodiac signs.
Aries
People born under the sign of Aries can expect a surge of creative energy. The day will be marked by sharpened intuition and a sense of openness to new experiences. Take this opportunity to unleash your creativity and do things that bring you joy. This is the perfect day to express yourself freely and fearlessly.
As for progress in achieving goals, Aries can expect positive developments. The universe is aligning in their favor, providing the motivation and determination to achieve significant success. Stay focused and committed to your goals and you will see tangible results. Take on any challenges that come their way as they will only strengthen their resolve.
Taurus
Taurus can expect a sense of stability and harmony. Take this opportunity to appreciate the simple pleasures that surround and enrich relationships. Enjoy the beauty of the present moment and find joy in the little things. It's a day to create a peaceful atmosphere and nurture connections.
Read also: The cards promise unexpected opportunities for three zodiac signs: Tarot Horoscope for September
Taurus has a favorable opportunity to reconnect with old friends. Communicating with those with whom they have lost touch and reminiscing about good times can bring feelings of nostalgia and renewed energy. These connections give life depth and meaning.
Gemini
This day brings a wave of positive energy and strength for people born under the sign of Gemini. Engage in health-promoting activities such as exercise, mindfulness, and nourishing your body with nutritious food. It's the perfect day to focus on self-care and get yourself in the right frame of mind.
When it comes to health and well-being, Gemini should listen to their body's needs. It's important to make decisions that support your overall well-being and support both your body and mind. Remember that good physical and mental health is the basis for a fulfilling life.
As UAportal reported earlier, astrologers have named two of the most evil zodiac signs that are capable of terrible revenge.
If you want to get the latest news about the war and events in Ukraine, subscribe to our Telegram channel!