Horoscopes
Three zodiac signs will strengthen their connection with family: Horoscope for the end of October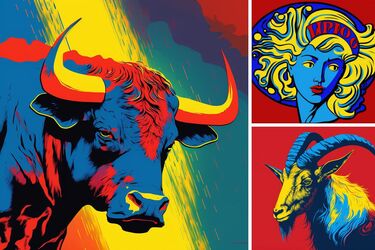 UAportal has prepared a horoscope for Taurus, Virgo, and Capricorn for the second half of October. These signs will excel in establishing close relationships with their siblings.
Taurus
Taurus naturally forms strong bonds with their siblings due to their inherent loyalty and reliability. Their dedication to family relationships, as well as their willingness to support and protect their loved ones, strengthens their connections. Thanks to their down-to-earth and practical approach to life, Taurus creates strong and harmonious family relationships.
Read also: Three zodiac signs will restore lost connections: Horoscope for October
Virgo
Individuals born under the sign of Virgo have a deep-rooted tendency to strengthen their bonds with their siblings. Their analytical and observant nature allows them to understand and appreciate their siblings on a profound level. Virgos are eager to lend a helping hand to their siblings when needed.
Capricorn
Those born under the sign of Capricorn strengthen their bond with their siblings through their sense of responsibility and loyalty. They prioritize the well-being of their relatives and often take on the role of caregivers in their families. Capricorns' disciplined and purposeful nature allows them to guide the lives of their siblings.
As reported by UAportal, astrologers previously identified the two most evil zodiac signs that are capable of terrible revenge.
If you want to get the latest news about the war and events in Ukraine, subscribe to our Telegram channel!