Horoscopes
Three signs of the zodiac will face problems: horoscope for August 16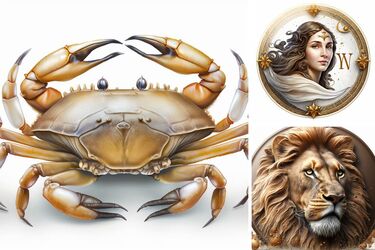 UAportal has prepared a horoscope for August 16, which tells what awaits Cancers, Leos, and Virgos. It is important for these signs to be prepared for problems and obstacles on the way.
Cancer
People born under the sign of Cancer may experience a surge of creativity and intuition. It is recommended to trust your instincts and explore new opportunities that appear on the horizon. In relationships, it's important to avoid being overzealous and intrusive, as this can hinder a person's development. Openness and adaptation will lead to success in endeavors.
Cancers should be prepared for unexpected encounters. They may meet someone from their past or get to know someone new who will have a great impact on their lives. These events can bring interesting opportunities or valuable discoveries. It is recommended that you remain open to new opportunities.
Leo
Leos will feel a surge of confidence and enthusiasm. It's a great time to pursue your passions and showcase your talents. Natural charisma will attract positive attention, so it is recommended to make the most of it. You should use leadership skills and take responsibility for any situation that occurs on your professional path.
Read also: Which of the zodiac signs expects a breakthrough in relationships: Horoscope for August 14-20
Leos should be prepared for some setbacks. Despite their enthusiasm and confidence, they may face challenges that will test their patience and resilience. It is important not to let these setbacks discourage them. It's important to stay focused on goals and believe in the strength to overcome any obstacles that come your way.
Virgo
Virgos can feel pleasure and satisfaction. Their hard work and dedication will pay off, and they will see the results of their own efforts. It is recommended that you embrace this positive energy and use it to fuel your ambitions. This is a time of prosperity and abundance for them.
Virgos may experience wish fulfillment. It is important to stay focused on goals and visualize success. You should act with inspiration and take advantage of opportunities that come your way. Believing that the universe works in your favor will lead to the fulfillment of desires.
As UAportal reported earlier, astrologers have named the two most evil zodiac signs that are capable of terrible revenge.
If you want to get the latest news about the war and events in Ukraine, subscribe to our Telegram channel!