Horoscopes
3 zodiac signs will soon experience changes in their friendly environment: August horoscope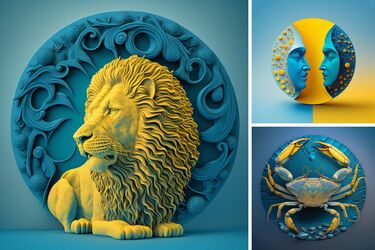 UAportal has prepared a horoscope for Gemini, Cancer and Leo, which gives an idea of possible transformations in their social environment. Find out what the stars are preparing for these zodiac signs and how to navigate these changes.
Gemini
Gemini may experience significant upheaval in their social circle. Changes in friendships and relationships are on the horizon, as they may find themselves reassessing their ties. It is important for Gemini to accept these changes and trust that they lead to a fulfilling social life.
Read also: Three zodiac signs will overcome old fears: Horoscope for August
Cancer
For Cancers, the upcoming period may bring a transformation in their social circles. They may feel the need to distance themselves from certain individuals or groups that no longer align with their values and aspirations. This step will allow Cancers to create space for new and meaningful connections.
Leo
Leos should prepare for a potential shake-up in their social circle. They may question the authenticity of their friendships and seek deeper connections. This period gives this sign the opportunity to surround themselves with people who are truly supportive and uplifting.
As UAportal reported earlier, astrologers have named the two most evil zodiac signs that are capable of terrible revenge.
If you want to get the latest news about the war and events in Ukraine, subscribe to our Telegram channel!