Horoscopes
Three zodiac signs will make groundbreaking discoveries: Horoscope for the week of 23-29 October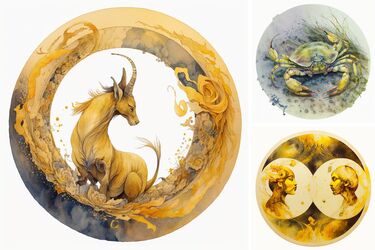 UAportal has prepared a forecast for Capricorns, Cancers and Gemini for October 23-29. They can succeed in making innovative breakthroughs in various spheres.
Capricorn
Capricorns are extremely inquisitive, intuitive and determined. Their deeply analytical mindset, combined with a constant quest for knowledge, allows Capricorns to delve into complex topics and find hidden truths. Their relentless search often leads to revolutionary breakthroughs in their respective fields.
Read also: Three zodiac signs prone to moving: Horoscope for the end of October
Cancer
Cancers are known for their empathic nature and intuitive abilities. Their observational skills, enhanced by their ability to care for others, allow them to understand the emotional and practical needs of others. This approach helps them find innovative solutions in fields such as psychology, social sciences, and health care.
Gemini
Gemini possess exceptional communication skills and a multi-faceted intellect. The ability to quickly process information and adapt to new situations allows Gemini to grasp complex concepts from different disciplines. The combination of unbridled curiosity and versatile intelligence encourages Gemini to explore different topics in areas such as technology, journalism and education.
As UAportal previously reported, earlier astrologers named the two most evil signs of the zodiac, which are capable of terrible revenge.
Want to receive the most up-to-date news about the war and events in Ukraine - subscribe to our Telegram channel!