Horoscopes
Three zodiac signs to reveal hidden potential: horoscope for Saturday, November 11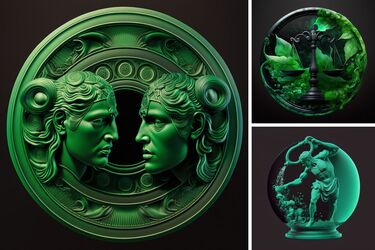 UAportal has prepared a horoscope for Gemini, Libra, and Aquarius for November 11. Find out about the hidden potential of these three zodiac signs.
Gemini
Today is a day full of creative energy and new ideas. Your creativity will be at its best and you'll find out-of-the-box solutions to any problems you face. Trust your intuition and go with the flow as it will lead to success.
For Gemini, today is also an opportunity to lend a helping hand to others. Whether it's through a kind gesture or an offer of help, your compassionate nature will shine through. By lending a helping hand, you will not only have a positive impact on someone's day but also increase your sense of self-realization and purpose.
Libra
Today is a day of harmony in relationships. You'll feel a deeper connection to your loved ones and find meaningful ways to express your affection. Take advantage of the opportunities that open up before you and strengthen your ties with others.
Read also: Three zodiac signs will make important decisions: November horoscope
In terms of health and well-being, today brings positive energy and vitality. It's a great day to focus on taking care of yourself, both physically and mentally. Engage in energy-boosting activities, such as exercise or meditation, and prioritize your overall well-being.
Aquarius
Today is a day of progress towards your goals. Aquarians will strive for achievement, and determination will bring you closer to success. Trust your instincts, focus on your goals and take decisive action. This is a day to take significant steps towards your aspirations.
For Aquarius, today is also an opportunity to explore new paths and expand your horizons. Feel the spirit of adventure and curiosity and be open to new experiences. By stepping out of your comfort zone, you will create space for personal growth and broaden your perspectives.
As reported by UAportal, earlier, astrologers named the two most evil zodiac signs that are capable of terrible revenge.
If you want to get the latest news about the war and events in Ukraine, subscribe to our Telegram channel!