Horoscopes
Three zodiac signs will spend a day of harmony and tranquility: Friday, October 27 horoscope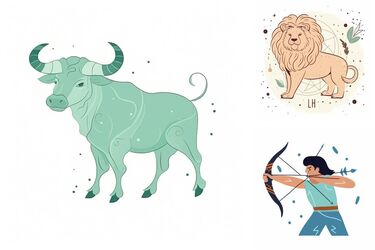 UAportal has prepared a horoscope for October 27 for Taurus, Leo, and Sagittarius. Find out how these zodiac signs can achieve harmony in personal relationships, accelerate progress in achieving goals, and receive pleasant surprises.
Taurus
Taurus can look forward to a day of calm and peace. The horoscope affects personal relationships, emphasizing the importance of finding harmony and getting closer to loved ones.
In personal relationships, Taurus prioritizes harmony. The arrangement of the stars implies unhindered communication and a harmonious atmosphere in personal relationships, which helps to strengthen ties.
Leo
Leo is all about self-expression and passion. You should demonstrate your talents, and purposefully engage in creativity. The day brings confidence to those born under the sign of Leo. Magnetic energy will attract, and fascinate others.
Read also: Three zodiac signs for unforgettable adventures: Horoscope for the end of October
Leo makes progress in achieving goals. It is important to stay focused and purposeful while reaching important milestones. Determination and bold actions will pave the way to success.
Sagittarius
Sagittarians approach the day with optimism and a sense of adventure. You should look for growth opportunities and embrace positive change.
Unexpected opportunities will open up for Sagittarius that will bring joy and excitement. Stepping out of your comfort zone will lead to new and rewarding experiences. Taking advantage of these opportunities will lead to growth and self-realization.
As UAportal reported earlier, astrologers named the two most vengeful zodiac signs that are capable of terrible revenge.
If you want to get the latest news about the war and events in Ukraine, subscribe to our Telegram channel!