Horoscopes
Three zodiac signs will focus on their careers: Horoscope for November 6-12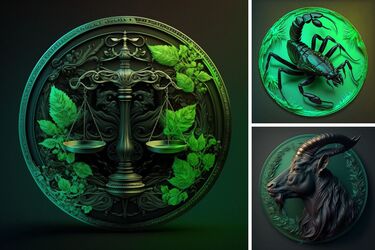 UAportal has prepared a horoscope for Libra, Scorpio, and Capricorn for the period from November 6 to 12. Discover how these signs will make well-informed decisions and effectively advance their careers to achieve their professional aspirations.
Libra
Libras can look forward to a fantastic week. Seize promising opportunities and showcase your abilities, as your dedication and attention to detail will earn recognition in your chosen field. It's essential to maintain a work-life balance to thrive professionally without neglecting your well-being.
Read also: Three zodiac signs on the verge of sudden fame and public recognition: November horoscope
Scorpio
Scorpios are entering a critical period of self-reflection. They should assess their career goals to find fulfillment and consider potential professional changes that align with their true passions and values. Embrace new opportunities and be open to calculated risks for long-term satisfaction.
Capricorn
Capricorns are poised to make substantial progress in their professional pursuits. Their inherent loyalty and reliability will help them achieve significant success this week. It is advisable to strengthen your professional network by cultivating valuable relationships and promoting cooperation that will pave the way for success.
As reported by UAportal, astrologers previously identified the two most vengeful zodiac signs capable of seeking revenge.
If you want to get the latest news about the war and events in Ukraine, subscribe to our Telegram channel!