Horoscopes
Three zodiac signs will experience a surge of spontaneous energy: horoscope for Tuesday, November 14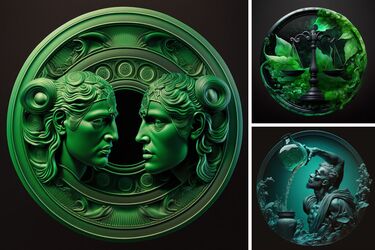 UAportal has prepared a horoscope for Gemini, Libra and Aquarius for November 14. Find out about the opportunities for personal development and general well-being of these three zodiac signs.
Gemini
On November 14, Gemini will be able to count on a playful and spontaneously energetic atmosphere. This youthful nature encourages them to create and do things that bring them joy.
In terms of personal development, Gemini has the opportunity to make progress on this day. A dynamic and innovative force supports their curiosity and intelligence, allowing them to dive deep into their passions and acquire new knowledge or skills.
Libra
Libras are encouraged to embrace harmonious and balanced energy on November 14. This day gives Libras the opportunity to focus on developing relationships, both personal and professional. They can find calm and clarity, which will inspire them to resolve conflicts and restore harmony in any strained relationships.
Good health and well-being await Libra on November 14. The day is filled with positive energy and vitality, providing a great opportunity for self-care and rejuvenation. It is recommended that you engage in activities that promote physical and mental well-being, such as exercise, meditation, or treating yourself to healthy and nutritious food.
Aquarius
November 14 will bring positive surprises for Aquarius. They can expect unexpected opportunities and events that encourage them to step out of their comfort zone and embrace new experiences. This is a favorable and exciting time for Aquarians to start unique ventures, make bold decisions, and explore uncharted territories.
During this time, it is recommended to follow your instincts and trust your intuition. Opportunities for personal growth and self-discovery may arise, allowing Aquarians to realize their potential and discover hidden talents.