Horoscopes
Three zodiac signs will experience curiosity and recognition: Thursday October 26 horoscope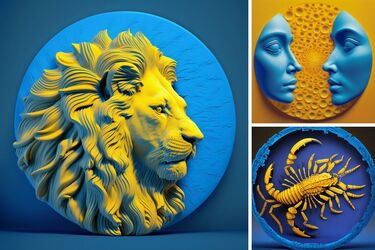 UAportal has prepared a horoscope for Leo, Gemini and Scorpio for October 26. Find out what great opportunities in health, well-being, and career prospects await representatives of each sign.
Leo
The Leo horoscope predicts a surge of curiosity and thirst for knowledge. The ability to adapt will be vital to overcome challenges and changes. It's important to stay resilient and trust your instincts while exploring new interests and expanding your horizons.
Leos may find that their hard work will be recognized and appreciated. Dedication and unwavering effort will not go unnoticed, leading to praise or reward for their achievements.
Gemini
The Gemini horoscope implies positive energy and strong communication skills. You should engage in stimulating conversations and socialize with interesting people. Feel confident in expressing your thoughts and ideas, knowing that they will be well received.
Read also: Three zodiac signs will receive sudden recognition: Horoscope for the end of October
Gemini should prioritize their health and well-being on this day. It is recommended to do things that bring pleasure and find time to recharge both body and mind. Practicing mindfulness and maintaining a balanced lifestyle will contribute to your overall well-being.
Scorpio
The Scorpio horoscope indicates a deep emotional and intuitive connection. You need to trust your instincts and let your intuition guide you in your endeavors. This is a transformational period, ideal for introspection and self-discovery.
In terms of career, Scorpios should be prepared for unpredictable changes and uncertainties. Adaptability and focus are key to overcoming challenges. It is important to seize opportunities and be determined to achieve the desired results.
As reported by UAportal, earlier astrologers named the two most evil zodiac signs that are capable of terrible revenge.
If you want to get the latest news about the war and events in Ukraine, subscribe to our Telegram channel!