Horoscopes
Personal development and positive changes await three zodiac signs: November 15 horoscope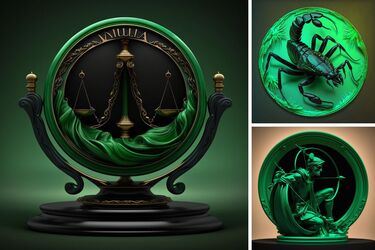 UAportal has prepared a horoscope for Libra, Scorpio and Sagittarius for November 15. Learn about the personal development and positive changes of these three zodiac signs.
Libra
On November 15, Libra will have to find a balance between personal needs and the expectations of others. It's vital to be open and honest about your needs while being receptive to other people's points of view. Remember to prioritize self-care throughout this process as it is crucial to maintaining healthy relationships with others.
On November 15, Libra is encouraged to focus on personal growth and self-improvement. Use this day as an opportunity to learn new skills, expand your knowledge, and overcome personal limitations. Embrace this growth mindset and recognize every step forward, no matter how small, as a significant achievement on your developmental path.
Scorpio
Scorpios are expected to feel a sense of strength and confidence on November 15. This is the day to trust your inner strength and take decisive steps towards your goals. Own your power and take positive steps towards the life you want.
Positive changes and new opportunities await Scorpios on November 15. Put the changes into perspective and let go of restrictions on your freedom. Embracing change and being open to positive developments will help you live the life you were meant to live.
Sagittarius
For Sagittarius, November 15 calls for prioritizing moments of relaxation. Amid a hectic rhythm, taking time for self-care becomes vital. Do something that lifts your mood, such as spending time in nature, being creative, or simply enjoying moments of solitude.
Pay attention to your mind and body's need for rest as this is very important. Consider indulging in wellness activities such as meditation, de-stressing with a luxurious bath, or immersing yourself in a hobby that brings you joy. Taking time to relax will replenish your energy, allowing you to approach the day with clarity and enthusiasm.