Horoscopes
Three zodiac signs will embark on unexpected journeys: Horoscope for the end of November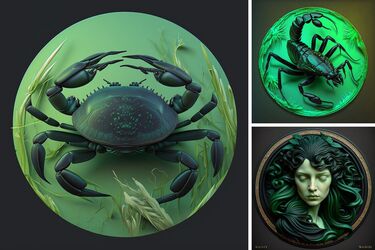 UAportal has prepared a horoscope for Cancer, Scorpio and Virgo for the end of November. Representatives of these zodiac signs should prepare for exciting and unplanned adventures that lie ahead.
Cancer
Cancer, a zodiac sign associated with sensitivity and care, should be prepared for unexpected travels. They should embrace the spontaneous nature of life and venture into uncharted territory. Demonstrating adaptability and gracefully handling new surroundings, Cancers should remain open to new opportunities.
Read also: The "Age of Villains" will bring great success to three zodiac signs: their lives will be turned upside down
Scorpio
Scorpios, known for their intense and passionate nature, should prepare for the thrill of unexpected travel. You should go on unplanned trips that will bring excitement and new experiences. Whether it's an unexpected trip or an unexpected vacation, Scorpios should maintain their sense of adventure.
Virgo
Virgos, known for their practicality and organization, should prepare for unexpected travel. In the coming weeks, they may face unexpected adventures. Although Virgos usually prefer structure and planning, these unpredictable trips will force them to embrace spontaneity.
As UAportal reported earlier, astrologers have named the two most evil zodiac signs that are capable of terrible revenge.
If you want to get the latest news about the war and events in Ukraine, subscribe to our Telegram channel!