Horoscopes
Three zodiac signs will go on an adventure: Friday, October 27 horoscope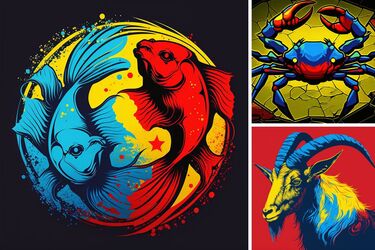 UAportal has prepared a horoscope for Pisces, Cancer, and Capricorn for October 27. Find out what the stars have in store for these zodiac signs.
Pisces
Pisces will feel the urge for adventure and curiosity, making this day favorable for exploring new interests. You should trust your intuition and choose the path that matches your heart's desire.
Pisces should be careful of potential setbacks, as problems may arise. Remaining flexible and adaptable in the face of obstacles on this day is essential. It is important to remember that setbacks are temporary, and with determination, you can overcome them.
Cancer
Cancers can showcase their caring and sensitive nature. It is recommended to be kind and compassionate to others, using your heightened sensitivity and intuition to understand their needs. It is worth taking time to reflect and develop your feelings for personal growth.
Read also: Three zodiac signs that will have unforgettable adventures: Horoscope for the end of October
Cancerians can experience wish fulfillment when dreams and aspirations come true. You should be open-minded and trust the potential manifestation of your innermost desires. It is recommended to visualize your goals positively and take practical steps towards their realization.
Capricorn
Capricorns will feel an improvement in their overall health and well-being. It is important to prioritize self-care and engage in activities that promote vitality and mental well-being.
It is recommended to engage in relaxation techniques and stress management practices to maintain balance and strengthen your well-being.
As reported by UAportal, earlier astrologers named the two most evil zodiac signs that are capable of terrible revenge.
If you want to get the latest news about the war and events in Ukraine, subscribe to our Telegram channel!