Horoscopes
Three zodiac signs will open with a new side: Horoscope for Saturday, November 11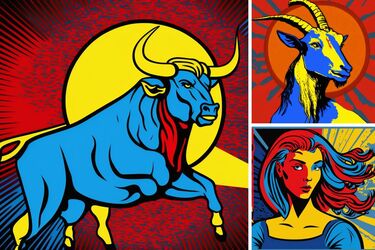 UAportal has prepared a horoscope for Taurus, Virgo and Capricorn for November 11. Find out how these three zodiac signs will reveal themselves from a new side.
Taurus
Taurus will have a day filled with empathy and emotional connections on November 11. The horoscope implies that their capacity for empathy will be emphasized, allowing them to form the deepest bonds with others. This is a favorable time for Taurus to show their caring nature and support those around them.
Although Taurus may experience some achievements and victories on November 11, the results are mixed. It's important for them to stay grounded and not let these accomplishments determine their value. Taurus should appreciate traveling and remain humble.
Virgo
The horoscope for November 11 suggests that Virgo should focus on taking care of themselves and finding balance in life. This is a favorable time to pay attention to your physical and mental well-being. Virgo should prioritize self-care and take time for joy and relaxation.
Read also: Three zodiac signs will make important decisions: Horoscope for November
Virgo men can look forward to growth opportunities on November 11. Taking on challenges will lead to valuable lessons in personal and professional development. By looking for the bright sides in setbacks, Virgo can keep moving toward their goals.
Capricorn
On November 11, Capricorns are advised to seek balance and harmony in their lives. They should evaluate their priorities and ensure they are in line with their core values. Maintaining inner peace during daily challenges is crucial for Capricorns.
On November 11, Capricorns may have opportunities for relaxation and rejuvenation. Prioritizing self-care and taking a break from commitments will allow them to recharge and find balance.
As UAportal previously reported, earlier astrologers named the two most evil signs of the zodiac, which are capable of terrible revenge.
Want to receive the most relevant news about the war and events in Ukraine - subscribe to our Telegram channel!