Horoscopes
Three zodiac signs will open up new ideas: Horoscope for August 24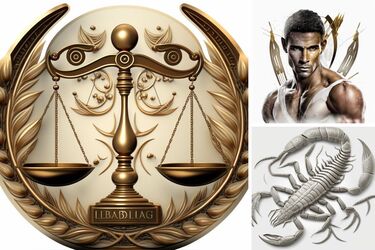 UAportal has prepared a horoscope for August 24, focusing on these zodiac signs for Libra, Scorpio, and Sagittarius. Find out what the stars have in store for them.
Libra
People born under the sign of Libra may experience a surge of creativity and intuition. This is a good time to express yourself and explore creative endeavors. Harnessing this energy can lead to personal growth and a sense of fulfillment.
The key is to be open and receptive to new ideas and perspectives. Communication and collaboration can lead to career advancement. Perceiving challenges as stepping stones on the way to your goals and taking advantage of opportunities that arise will pave the way for success.
Scorpio
Scorpios may experience a day filled with emotional depth and intensity. It is recommended that you delve into your innermost thoughts and feelings, seeking a deeper understanding of yourself and your relationships. This introspective period can provide valuable insights and pave the way for personal growth and transformation.
Read also: The cards promise unexpected opportunities for three zodiac signs: Tarot Horoscope for September
Open and honest communication can lead to a deeper connection with loved ones. Acceptance of vulnerability and the opportunity to be truly seen and understood by those closest to you will foster growth and harmony.
Sagittarius
Sagittarius may feel a desire for freedom and adventure. Embracing spontaneity and exploring new horizons is encouraged. This is an ideal time to pursue activities that bring joy and expand knowledge. Taking advantage of opportunities for growth and learning will lead to personal development and a broader perspective.
It's important to take time to take care of yourself and indulge in activities that promote relaxation. Allowing yourself to recharge and find inner peace amidst the hustle and bustle of life will contribute to overall happiness and fulfillment.
As UAportal reported earlier, astrologers have named two of the most evil zodiac signs that are capable of terrible revenge.
If you want to get the latest news about the war and events in Ukraine, subscribe to our Telegram channel!