Horoscopes
Three signs of the zodiac will reveal the source of luck: Horoscope until the end of August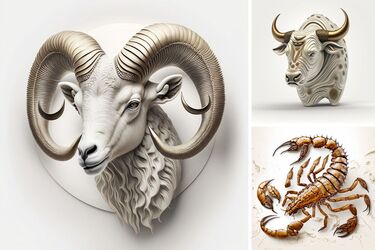 UAportal has prepared a horoscope for three zodiac signs: Aries, Scorpio and Taurus. These signs will experience a period of increased luck and favorable coincidence.
Aries
People born under the sign of Aries are known for their bold and adventurous nature. They have a strong sense of determination and are always ready to take on new challenges. When the Moon is in Aries during this period, there is an increase in energy levels and a new sense of enthusiasm. This combination favors ambitious endeavors and increases the chances of success.
The North Node in Taurus further enhances success by bringing stability and financial opportunities. Aries should seize the moment and make the most of this favorable period.
Scorpio
Scorpios are known for their intense and passionate nature. With the Moon in Scorpio, there is a surge of emotional energy during this period. This combination enhances your intuition and psychic abilities, allowing you to make far-sighted decisions.
Read also: The cards promise unexpected opportunities for three zodiac signs: Tarot Horoscope for September
The South Node in Gemini encourages Scorpios to discard all unnecessary distractions and focus on goals. This placement also opens up opportunities for personal growth and transformation. Scorpios should take advantage of this period of self-discovery and use it to their advantage.
Taurus
People born under the sign of Taurus are known for their practicality and determination. With the North Node in Taurus, this is a time of growth and abundance. This combination opens up opportunities for financial stability and material success.
Taurus should focus on long-term goals and make wise investments. The Moon in Aries further enhances your luck, providing you with the energy and motivation to realize your dreams. Taurus should make the most of this favorable period and work to realize their aspirations.
As UAportal reported earlier, astrologers have named the two most evil zodiac signs that are capable of terrible revenge.
If you want to get the latest news about the war and events in Ukraine, subscribe to our Telegram channel!