Horoscopes
Three zodiac signs will realize their wishes and gain new knowledge: Horoscope for November 3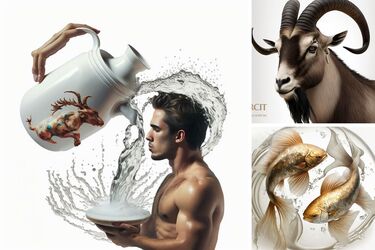 UAportal has prepared a horoscope for Capricorn, Aquarius and Pisces for November 3. We will provide valuable information about what each zodiac sign should expect on this day.
Capricorn
Capricorns need to channelize their confidence and seize opportunities for growth. You need to embrace challenges to achieve your goals and shine in the spotlight. It is important to remain steadfast on the road to success.
Capricorns may encounter unexpected obstacles. These setbacks may cause delays or problems in plans. The key is to remember that difficulties are temporary and determination will help overcome them, bringing Capricorns closer to their desired results.
Aquarius
The emotional depth and compassionate nature of Aquarians will be emphasized. It is advisable to develop meaningful connections with loved ones and openly express your feelings. One should focus on relationships as a source of pleasure and connection.
Aquarians' innermost desires may manifest on this day, bringing joy and happiness. You need to trust the strength of your intentions and be open to unexpected surprises that meet your deepest aspirations.
Pisces
Pisces is ruled by curiosity on this day as they seek to expand their knowledge. By immersing yourself in new experiences, you can learn something new and explore fresh perspectives. Let open-mindedness define the path and lead to greater enjoyment and inspiration.
With an inquisitive mind, intriguing ideas and valuable teachings await Pisces, which will reveal new passions or interests on the horizon. Unique experiences will allow them to expand their understanding and wisdom