Horoscopes
Three zodiac signs will experience confidence and harmony: horoscope for Tuesday, November 21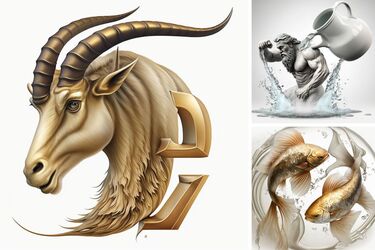 UAportal has prepared a horoscope for Capricorn, Aquarius and Pisces for November 21. Find out about the confidence and positive changes that await these three zodiac signs.
Capricorn
Capricorns will feel interested on November 21. This is a good time to explore new territories and expand your horizons. The courage you have inside can be used to take calculated risks and promote personal growth.
When it comes to their career, Capricorns should take advantage of the current energy that drives them to make changes and take bold steps. Trust your instincts and show confidence in your abilities. This period is conducive to career growth and positive transformation.
Aquarius
Aquarians will feel confident and optimistic on November 21. Clarity and determination will help them achieve their goals and fulfill their dreams. This is the perfect time to focus on intentions and strategic planning for the future.
Fortunately, Aquarians will not receive any negative news during this period. The prevailing positive atmosphere will help them successfully overcome difficulties. Their intuition will prove invaluable, and by staying focused on their goals, they will overcome any obstacles that may arise.
Pisces
Pisces can look forward to a day characterized by harmony and comfort on November 21. Calmness and serenity in all areas of life will contribute to their emotional well-being. Use this time for self-care and introspection, developing your creativity and fostering a deeper connection with your emotions.
It is advisable to take advantage of new opportunities that come their way and trust the unfolding path. This period is conducive to personal growth and transformation. By staying open to new experiences and following their intuition, they can manifest their own desires.