Horoscopes
Three zodiac signs will experience shifts in their careers and love: November 2 horoscope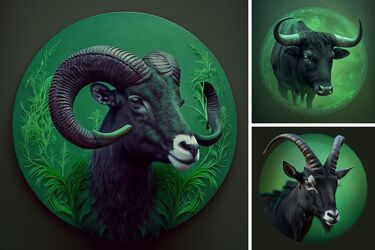 UAportal has prepared a horoscope for November 2 for Aries, Taurus and Capricorn. Get valuable tips by looking at the complex dynamics of love, failure, and career depending on the zodiac sign.
Aries
Aries should be curious, adaptable, and resilient. You should trust your inner strength and stay open to take advantage of opportunities for joy and fulfillment. You need to be open to new things and accept new experiences.
Although the day may bring some difficulties for Aries, resilience will help to cope with them. You should be patient, carefully evaluate situations and develop a strategy to achieve success. Difficulties are part of the journey, and you need to approach them with determination and patience.
Taurus
The horoscope predicts a period of stability and balance for Taurus. It is recommended to use this time for introspection and setting realistic goals. You should trust your instincts and listen to your heart when making decisions.
Read also: Three zodiac signs will start to change their lives dramatically: November horoscope
The day opens up prospects in love for Taurus. They will attract attention with their charm and establish deeper connections. Committed relationships will flourish, while single people should be open to new romantic experiences.
Capricorn
The Capricorn horoscope shows a shift towards the development of individual goals. You need to focus on self-improvement and take practical steps to achieve your ambitions.
Capricorn's career shows promising growth and recognition. It is recommended to work hard and demonstrate your talents. Dedication and effort will attract the attention of influential people who support professional endeavors.
As UAportal reported earlier, astrologers have named the two most evil zodiac signs that are capable of terrible revenge.
If you want to get the latest news about the war and events in Ukraine, subscribe to our Telegram channel!