Horoscopes
Three zodiac signs will experience happiness and love: horoscope for 24 October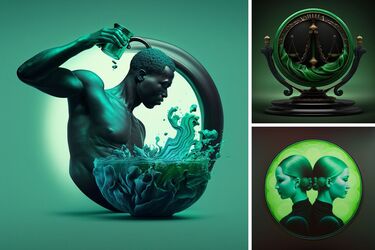 UAportal has prepared horoscope for October 24 for Aquarius, Libra and Gemini. Let's reveal the celestial influences that shape optimism, love affairs and happiness for these zodiac signs.
Aquarius
Aquarius will feel an influx of optimism and take advantage of self-improvement opportunities that come their way. Their innate charm and diplomacy will help resolve conflicts and create harmony in their relationships and surroundings.
This is a day to reflect on personal growth and begin the journey of self-improvement. It is recommended to set achievable goals and take small steps towards positive change in areas such as relationships, career and well-being.
Libra
Libra will experience harmony and balance in relationships and surroundings because the planets align for them. A natural sense of honesty and fairness should be utilized to resolve conflicts and promote a peaceful atmosphere.
Love finds its rhythm for Libra. Relationships blossom and deepen, bringing peace and harmony. Existing couples enjoy a day of peace, while singles may meet an intriguing person who will bring joy into their lives.
Gemini
Happiness and fulfillment await Gemini. You should immerse yourself in positive celestial energy and let it guide you to success. It is recommended to open up new opportunities and take a flexible approach to get the most out of the day.
Gemini needs to prioritize their happiness on this day, as the Universe encourages giving yourself to activities that bring joy and pleasure. Spend time with loved ones, pursue your passions and attract positive experiences while focusing on your own well-being.