Horoscopes
Three zodiac signs will feel a positive influence in their social life: Horoscope for November 12th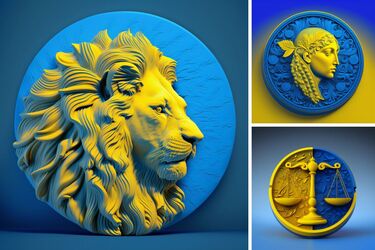 UAportal has prepared a horoscope for Leo, Virgo, and Libra for November 12. Find out what influences will be in their friendships and social life.
Leo
Leos can find success in friendships and their social life. The weekend favors their charismatic and confident nature, making it easier for them to connect with others. During this period, they have the potential to attract new friends and admirers.
Read also: Three zodiac signs can dramatically change their lives for the better: November horoscope
Virgo
Virgos may experience a positive boost in their friendships and social life. The period promotes harmony and connection, allowing them to build deeper bonds with their friends. They may find joy in organizing social gatherings or sharing hobbies.
Libra
Friendships and social life take the forefront for Libra. Their inherent charm and social grace make this period ideal for making new connections and maintaining existing friendships. Libra will succeed in the social environment, easily combining diplomacy and good communication skills.
As reported by UAportal, earlier astrologers named the two most evil zodiac signs that are capable of terrible revenge.
If you want to get the latest news about the war and events in Ukraine, subscribe to our Telegram channel!