Horoscopes
Three zodiac signs will feel optimism and progress: Horoscope for October 30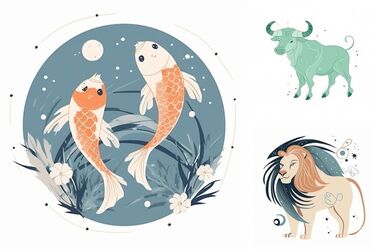 Uaportal has prepared horoscope for October 30 for Pisces, Taurus and Lions. Learn about the impact of optimism, growth, love and progress on these zodiac signs.
Pisces
The horoscope for Pisces predicts a day full of optimism and hope. They can look forward to a positive outlook and new opportunities. This is a great time to focus on personal growth and spiritual development.
For Pisces, love may take a back seat. This is a day focused on introspection and personal growth rather than romantic exploration. This is a good time to take care of yourself and focus on your needs.
Taurus
Taurus can expect a harmonious and balanced day. The horoscope indicates that they may experience a sense of peace and stability. This is a favorable time to focus on practical matters and make progress in work or personal projects.
Read also: the "Age of Villains" will bring great success to three zodiac signs: their lives will turn around
Taurus may have a chance to reconnect with old friends. This could be a pleasant surprise as they will have the opportunity to revisit cherished memories and strengthen old ties.
Leo
The horoscope for Leo suggests a day full of confidence and enthusiasm. They will have a strong desire to shine and show off their talents. This is a great time to be in the spotlight and express themselves creatively.
Leos have an opportunity to make progress on their goals. They will be enthusiastic and determined to succeed in different areas of their lives. You should act and work towards your aspirations.
As UAportal previously reported, earlier astrologers named the two most evil signs of the zodiac, which are capable of terrible revenge.
Want to receive the most up-to-date news about the war and events in Ukraine - subscribe to our Telegram channel!