Horoscopes
Three zodiac signs will experience increased intuition: October 23 horoscope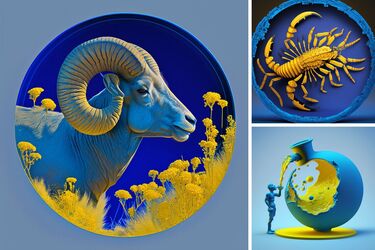 UAportal horoscope for Aries, Scorpios and Aquarians for October 23. Learn about the depths of self-care, emotional experiences, chance encounters and spiritual transformations.
Aries
Aries may shift the focus of their attention toward peace, reflecting on inner well-being and prioritizing self-care. This day calls for introspection and mindfulness of your mind and body.
In terms of career, maintaining stability and focusing on current projects will bring favorable results. You should use this time to prioritize tasks and strengthen existing professional ties.
Scorpio
Scorpios can utilize their strong emotions and heightened intuition. It is important to trust your instincts and focus on developing meaningful connections while developing insight.
Read also: Three zodiac signs are prone to moving: Horoscope for the end of October
Scorpios need to be prepared for unexpected encounters that could open up opportunities for personal growth. Welcoming new connections and encounters can enrich life in unpredictable ways.
Aquarius
Aquarians are presented with a great opportunity for their spiritual growth and exploring a deeper connection with themselves. It is recommended to engage in practices that resonate with your own purpose and seek meaningful connections with like-minded people.
Aquarians should nourish their spiritual side and utilize the day's potential for personal growth by discovering deep connections. Activities such as meditation and joyful experiences will lift them to a higher level of spiritual journey.
As UAportal previously reported, earlier astrologers named the two most evil zodiac signs that are capable of terrible revenge.
Want to receive the most up-to-date news about the war and events in Ukraine - subscribe to our Telegram channel!