Horoscopes
Three zodiac signs will find joy in helping others: End of October horoscope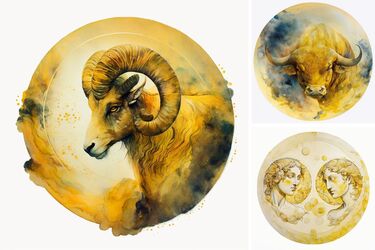 UAportal has prepared a horoscope for Aries, Taurus and Gemini, finding happiness and self-realization by reaching out. Find out what awaits these zodiac signs until the end of October.
Aries
Aries, thanks to their determination and leadership skills, really enjoy helping others. Their adventurous spirit and irrepressible passion drive them to offer support and assistance when it's most needed, and their ability to take responsibility makes them valuable allies.
Read also: the "Age of Villains" will bring great success to three zodiac signs: their lives will be turned upside down
Taurus
Taurus, thanks to their practicality and strong work ethic, thrive in helping others. With their patience and dependable nature, they provide constant support, positively impacting the lives of those who seek their help. Taurus enjoy providing stability, support, and listening to those who are in need.
Gemini
Known for their remarkable communication skills and natural inquisitiveness, Gemini find pleasure in helping others. Their empathic nature allows them to provide comfort and guidance in times of need, making them valuable friends and confidants. Gemini thrive in social situations and willingly seek opportunities to positively impact the lives of those around them.
As UAportal reported, earlier astrologers named the two most evil signs of the zodiac, which are capable of terrible revenge.
Want to receive the most up-to-date news about the war and events in Ukraine - subscribe to our Telegram channel!