Horoscopes
Three zodiac signs will find peace, clarity and well-being: October 3 horoscope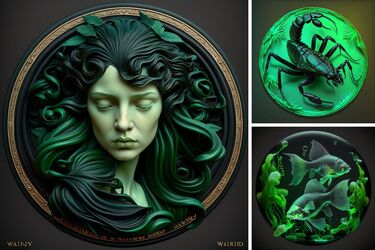 UAportal has prepared a horoscope for October 3 for Virgo, Scorpio and Pisces. Find out what the stars have in store for these zodiac signs.
Virgo
For Virgos, this is a day to focus on finding balance in your life and building relationships. You should take some time to reflect on your personal connections and make sure they are in harmony and mutual understanding.
Read also: These zodiac signs will experience success and luck: Horoscope for the week of October 2-8
Scorpio
For Scorpios, the stars indicate that you should expect moments of clarity and understanding. On this day, you should delve into your thoughts and emotions, trust your intuition, and follow your instincts.
Pisces
Pisces can count on good health and well-being. It is recommended to focus on taking care of yourself and meeting your physical and emotional needs. It is necessary to find time to relax and recharge, as this will contribute to overall well-being.
As UAportal reported earlier, astrologers have named the two most evil zodiac signs that are capable of terrible revenge.
If you want to get the latest news about the war and events in Ukraine, subscribe to our Telegram channel!