Horoscopes
Three zodiac signs will find peace in the midst of chaos: End of October horoscope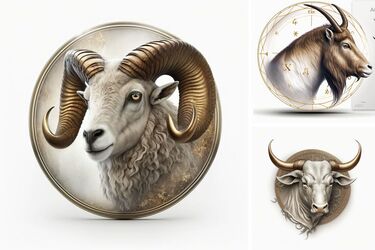 UAportal has prepared a horoscope for Aries, Taurus and Capricorn. These zodiac signs will reveal an amazing ability to keep calm in chaotic situations.
Aries
With their confident and determined nature, Aries can easily navigate through hectic situations. Their natural leadership abilities allow them to bring order to chaos and find inner peace. Their relentless drive ensures that they remain unfazed even in turbulent circumstances.
Read also: Three zodiac signs prone to moving: Horoscope for the end of October
Taurus
Taurus have an inner stability and resilience that allows them to remain calm in difficult situations. They exude a sense of peace, diffusing tension and promoting harmony. Finding solace in nature and routine, they create safe havens in the midst of chaos.
Capricorn
With their unwavering determination and practical thinking, Capricorns remain collected and poised. They excel at problem solving and can effectively manage chaos with grace. People of this sign find solace in taking responsibility and bringing order to a mess, demonstrating their disciplined approach.
As UAportal previously reported, earlier astrologers named the two most evil signs of the zodiac, which are capable of terrible revenge.
Want to receive the most up-to-date news about the war and events in Ukraine - subscribe to our Telegram channel!