Horoscopes
Three zodiac signs will take the lead: horoscope for August 27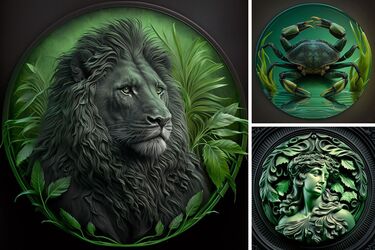 UAportal has prepared a horoscope that will help you navigate what August 27 has in store for Cancers, Leos, and Virgos. On this day, it's important not to be afraid to take control and manage others.
Cancer
Cancers may feel a surge of creativity and intuition. Embrace this energy and let it guide you to learn new experiences. This is a day to unleash your creativity and express yourself freely. Seize the opportunities that come your way and let your creativity shine.
It is important that problems may arise, but they are only an opportunity for growth. Stay positive and resilient in the face of adversity. Use your intuition to overcome any obstacles. Remember that every setback is a chance to learn and become stronger. Believe in yourself, Cancer, and overcome any difficulties that come your way.
Leo
Leos are likely to feel a surge of energy and enthusiasm. This is a day to showcase your natural leadership skills and take charge of your life. Use this opportunity to demonstrate your skills and make a lasting impression. Positive energy will inspire others.
Read also: The cards promise unexpected opportunities for the three signs of the zodiac: Tarot Horoscope for September
Leo will experience positive changes this day. Embrace these changes with open arms and see them as opportunities for personal growth. Take risks and believe in yourself. The universe is aligned in Leo's favor, so seize the moment and make the most of the positive energy around you.
Virgo
Virgos may experience a sense of stability and grounding. This is a day to focus on practical matters and fulfill responsibilities. Your attention to detail and analytical skills will come in handy. Take time to organize your thoughts and make plans for the future. Trust in your ability to make informed decisions and take practical steps toward your goals.
Virgos will have opportunities for growth. Be open and receptive to new ideas and perspectives. This is a day to expand your horizons and explore new opportunities. Seize the opportunities that come your way and be proactive in making your dreams come true.
As UAportal reported earlier, astrologers have named two of the most evil zodiac signs that are capable of terrible revenge.
If you want to get the latest news about the war and events in Ukraine, subscribe to our Telegram channel!