Horoscopes
Three zodiac signs can improve mental health: Horoscope for November end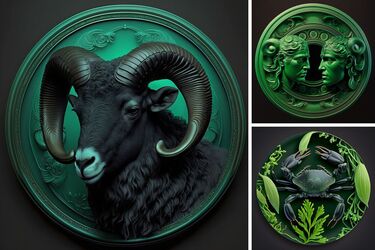 UAportal has prepared a horoscope for Aries, Gemini and Cancer for the end of November. Find out how these zodiac signs can improve mental health by analyzing strengths and skills.
Aries
Aries are susceptible to significant improvements in mental health. Their strong-willed and determined nature allows them to overcome challenges and obstacles that may have hindered emotional well-being in the past.
Read also: the "Age of Villains" will bring great success to three zodiac signs: their lives will turn around
Gemini
Gemini, known for their adaptability and intellectual curiosity, are willing to work on improving their mental health. Their natural ability to communicate and express feelings allows them to find support and help when needed.
Cancer
Endowed with emotionality and caring, Cancerians can make leaps and bounds in understanding and managing their mental state through self-reflection and intelligence.
As UAportal previously reported, earlier astrologers named the two most evil signs of the zodiac, which are capable of terrible revenge.
Want to receive the most relevant news about the war and events in Ukraine - subscribe to our Telegram channel!