Horoscopes
Three zodiac signs can strengthen their romantic relationships: horoscope for the end of November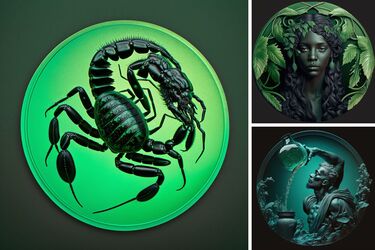 UAportal has prepared a horoscope for Scorpios, Virgos, and Aquarians for November. Find out how each of them can steer their romantic relationships towards greater connection and fulfillment.
Scorpio
Scorpios can deepen their romantic relationships through strong passion and determination. This period opens up opportunities to deepen understanding in partnerships, strengthen bonds, and increase emotional intimacy.
Read also: The "Age of Villains" will bring great success to three zodiac signs: their lives will be turned upside down
Virgo
Virgos can expect to experience significant growth in their romantic relationships by utilizing their analytical nature, attention to detail, and focus on improvement. Sincere and open conversations will allow Virgos to strengthen their emotional connection and enhance the depth of love they share with their partners.
Aquarius
Aquarius, known for their unconventional and innovative nature, will begin a transformative period in their romantic life. Thanks to their openness, curiosity and desire for personal growth, Aquarians will be able to find new ways to connect and share dreams and aspirations that will lay the foundation for deeper and more fulfilling partnerships.
As UAportal reported earlier, astrologers have named the two most evil zodiac signs that are capable of terrible revenge.
If you want to get the latest news about the war and events in Ukraine, subscribe to our Telegram channel!