Horoscopes
Three zodiac signs will have unforgettable adventures: horoscope for the end of October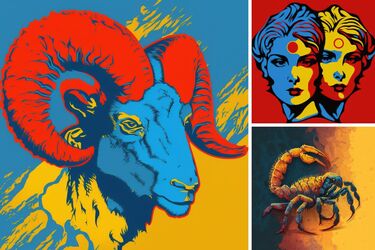 UAportal has prepared a horoscope for Aries, Gemini, and Scorpio. Find out about the fearlessness of these three zodiac signs, who strive to push boundaries and seek unforgettable adventures.
Aries
Aries should get ready for an adrenaline rush and unforgettable adventures. This zodiac sign thrives in fast-paced, action-packed environments where fearlessness and a bold spirit reign supreme. Get ready for feats of excitement and spontaneity!
Gemini
Gemini, it's time to get ready for an adventure! Known as one of the most inquisitive signs of the zodiac, Gemini has an unquenchable thirst for new experiences. They love to explore the outside world and are always on the lookout for variety and excitement. They should prepare for a whirlwind of exciting adventures that will leave them wanting more.
Scorpio
Scorpios have a strong passion for life and an unwavering desire for adventure. Due to their magnetic and fearless nature, this water sign is naturally inclined to be adventurous. Fearlessly plunging into exciting pursuits, Scorpios thrive in difficult situations and emerge victorious from even the most daring adventures.