Horoscopes
Three zodiac signs will experience a surge of emotions: horoscope for Tuesday, November 14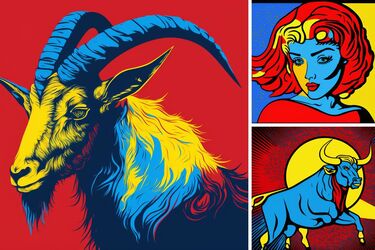 UAportal has prepared a horoscope for Taurus, Virgo and Capricorn for November 14. Find out about the new emotions, health and relationships of these three zodiac signs.
Taurus
On November 14, Taurus may experience a wave of emotions. They will feel more empathetic towards others and deeply connected to their emotions. This is a day to tap into your innate ability to empathize and provide support to those in need.
In terms of health and well-being, Taurus can look forward to a positive day on November 14. This is a great time to focus on self-care and pay attention to physical and mental needs. By taking care of yourself, you can improve your overall well-being.
Virgo
On November 14, Virgos will feel stable and practical. Thanks to practical thinking, they will be guided by their own minds when solving various tasks and fulfilling their duties. This is a good time to organize and plan for the future.
On November 14, they may experience positive changes in their personal and professional lives. They should take advantage of opportunities for growth and advancement that may arise. Thanks to their ability to overcome difficulties, they will be able to make the most of favorable circumstances.
Capricorn
Capricorns can look forward to a harmonious day on November 14. This is a good time to communicate with loved ones and realize creative ideas. Find joy in simplicity and appreciate the present moment.
November 14 opens up an opportunity for Capricorns to help others. By showing empathy and compassion, they can have a positive impact on someone's life and strengthen their relationships.