Horoscopes
Three zodiac signs are waiting for stability: horoscope for 25 August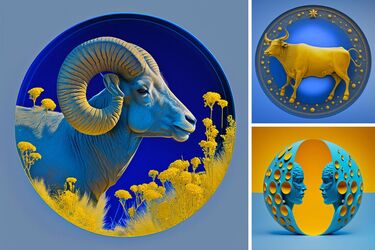 UAportal has prepared a horoscope for 25 August for Aries, Taurus, and Gemini. Find out what the stars have in store for these zodiac signs on this day.
Aries
Aries can expect a day filled with energy and enthusiasm. Their natural leadership skills will shine through and they may find themselves taking charge of a situation effortlessly. This is a great time to start new projects or take on challenges that require perseverance and determination.
Aries may experience some ups and downs. While their energy and passion can be a driving force, it's important to be mindful of impulsive actions. Before making any decisions or engaging in conflicts, it's a good idea to pause and think. Finding a balance between perseverance and emotional sensitivity will lead to better results.
Taurus
For people born under the sign of Taurus, this day will bring stability and grounding. It's a great time to work on long-term projects or achieve success in your career. Their determination and perseverance will pay off, and they may receive recognition for their hard work.
Read also: Three zodiac signs will reveal the source of luck: Horoscope until the end of August
Taurus can expect good luck to come. Whether it's financial opportunities or a lucky break in their personal life, the universe is in their favour. It is recommended that you take advantage of the opportunities that come your way. This is a time to embrace diversity and make the most of the positive energy around you.
Gemini
Gemini will experience a surge of creativity and intellectual stimulation. This is a great day for brainstorming, problem solving and engaging in inspiring conversations. Embracing their natural versatility and adaptability will help them make the most of this energy.
Happiness will accompany those born under the sign of Gemini. Their positive outlook and ability to find joy in the little things will improve their overall health. It is recommended to enjoy the present moment and focus on things that bring them happiness. It is a day for celebration and spreading positive vibes in the environment.
As UAportal reported earlier, astrologers have named the two most evil zodiac signs that are capable of terrible revenge.
If you want to get the latest news about the war and events in Ukraine, subscribe to our Telegram channel!