Horoscopes
Three zodiac signs are waiting for a breakthrough in relationships: horoscope for August 22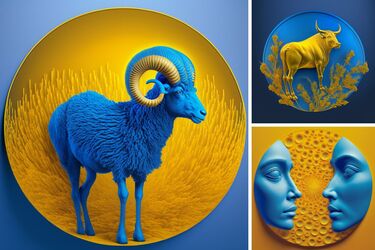 UAportal has prepared a horoscope for August 22. Get ready to embrace the energy of the day and find out what the Universe has in store for Aries, Taurus, and Gemini based on the zodiac signs.
Aries
On this day, Aries may feel a surge of energy and enthusiasm. Embrace this positive energy and use it to your advantage. It's a great day to start new projects or pursue your passions. Trust your instincts and believe in yourself.
Aries may face opportunities for personal and professional growth. It is important to maintain objectivity and be willing to step out of your comfort zone. Accepting new experiences and challenges along the way will lead to expansion and learning. Seize opportunities and witness growth and prosperity.
Taurus
Taurus, this day may bring a sense of stability and grounding. Take time to organize your finances and prioritize your goals. This is a good time to make long-term plans and build a solid foundation for the future.
Read also: Three zodiac signs should focus on personal growth: Horoscope for the week of August 21-27
Taurus may experience a breakthrough in relationships this day. Open your heart and communicate honestly with others, it is crucial. Trust that the universe is leading to harmonious and fulfilling relationships.
Gemini
Gemini, on this day, you may feel light and at ease. Allow yourself to relax and recharge. It's important to engage in activities that bring you joy and peace. This is a time to prioritize self-care and well-being.
Take advantage of the services available for your vacation, Gemini. Enjoy the moment and let go of any stress or worries. Allowing yourself to be real and enjoy the simple pleasures of life is very important.
As UAportal reported earlier, astrologers have named two of the most evil zodiac signs that are capable of terrible revenge.
If you want to get the latest news about the war and events in Ukraine, subscribe to our Telegram channel!